New year event is one of the most important event in Japan. Japanese people have a custom sending New Year's postcard or gift to friends and relatives. During that time the Japanese post office usually hires students part-time to help deliver the letters.
This year, we want to send some postcards to our friends for the first time. We want these cards looks special and personal and I think there is nothing can beat the handmade cards.
During winter I usually see many decoration icons such as pine tree, Santa, ice flakes, icicle, deer, snowmen and penguins. Borrowing from one of these icon, then
born these four little penguins who will deliver our greetings from home.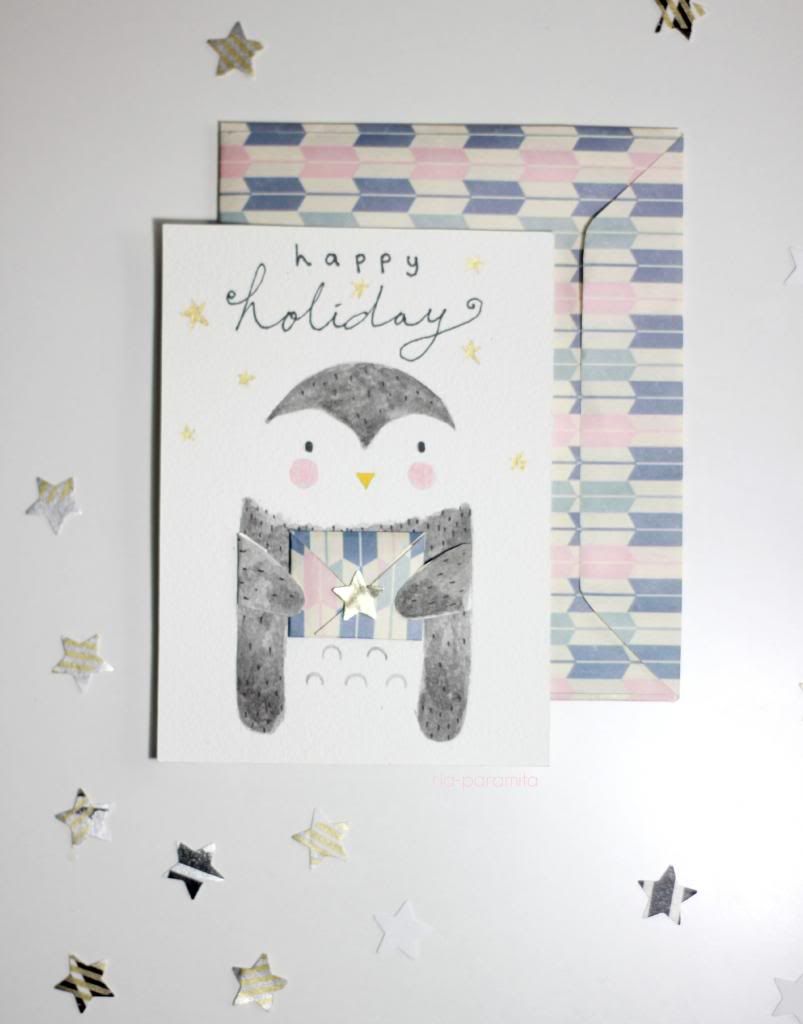 "
Wishing you all a very warm and wonderful holiday
"