This is my latest craft project in this month for my good friend. I transferred her figure and interpreted her fashion style into a fabric. When I know she liked it so much,
I decided to focus more on my stitching techniques and improve my drawing skill with an embroidery floss. That's why I went to an embroidery workshop like I wrote on my previous post.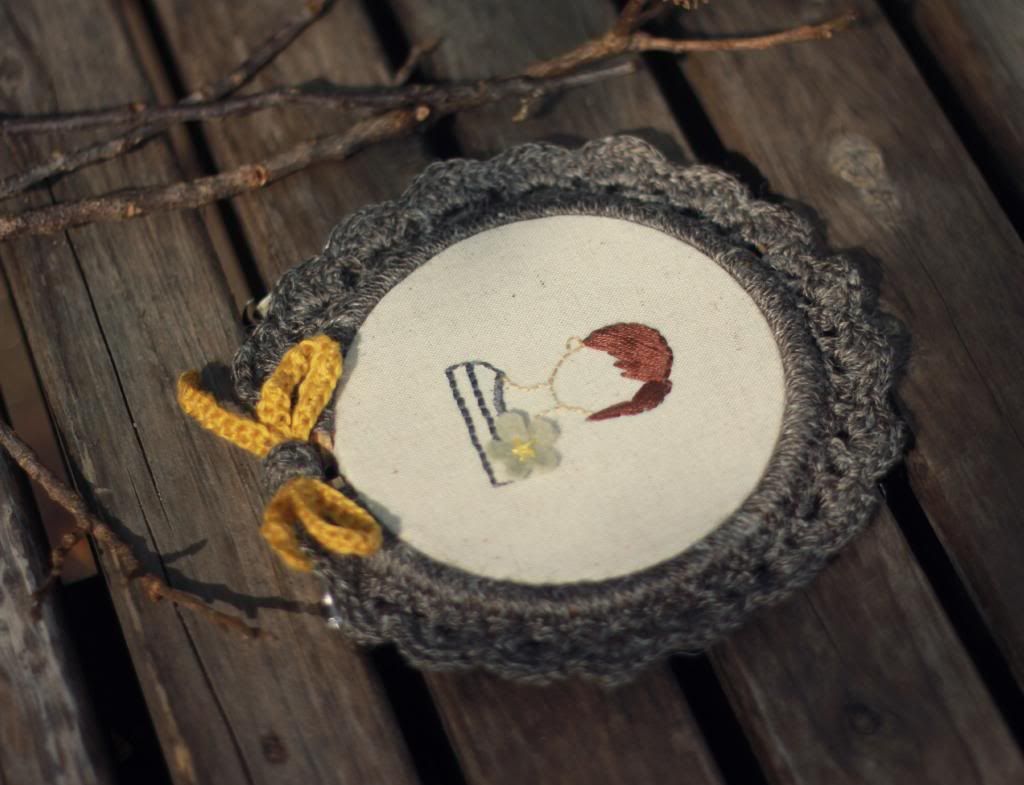 I started crochetting the embroidery hoop.
Finished stitches on another hoop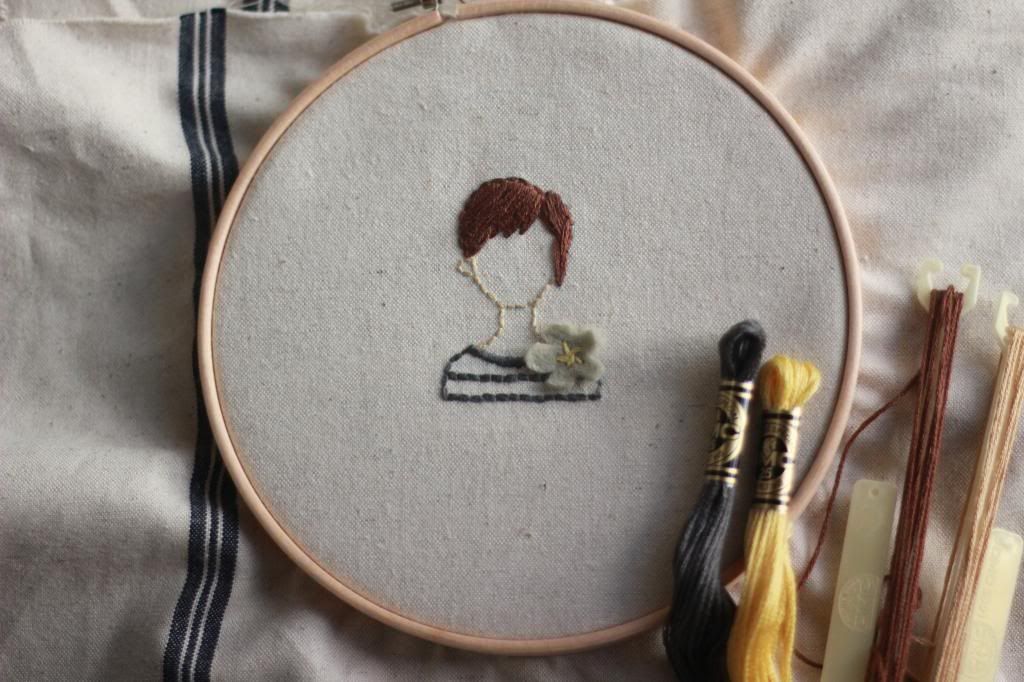 This how the back looks like, I fold the fabric like making a gyoza ;D, and secure it with tiny stitches
Another final look with a different angle.
All materials, working process and designing were done in Japan. And your order will travel from Japan to these countries with EMS JP Post.
I don't have any online shop yet for one and another reason. But still you can contact me here for further details information. Hope to see you soon! ;)