Happy New Year 2015!!! May it brings gifts of joy and good health to you.
Lately I was looking for an inspiring people who made a beautiful handmade fabric doll. And put it on my dreams list that one day I could make one too. After long hours of blog walking, pinning, and stumbled upon on instagram, looking for a sewing techniques, pattern, fabric, details...etc because I know nothing about making fabric doll.
I really really want to thank them(and off course hug them if I had a chance ;D) who has kindly shared their ideas, experience, tips and ispiration on social media <3.
With their tutorials, finally I made this doll for my daughter's birthday present *wink.
My first step was creating the character, and then made a pattern from it. Before I cutting it, I embroidered her head and arms.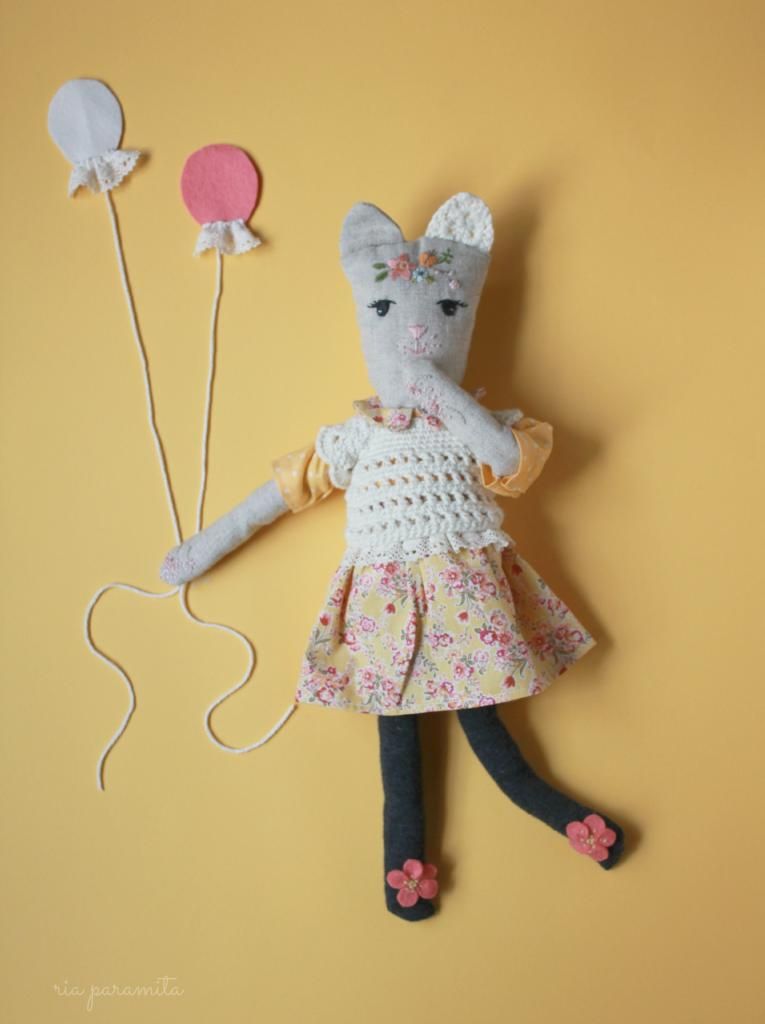 My daughter named her Rosie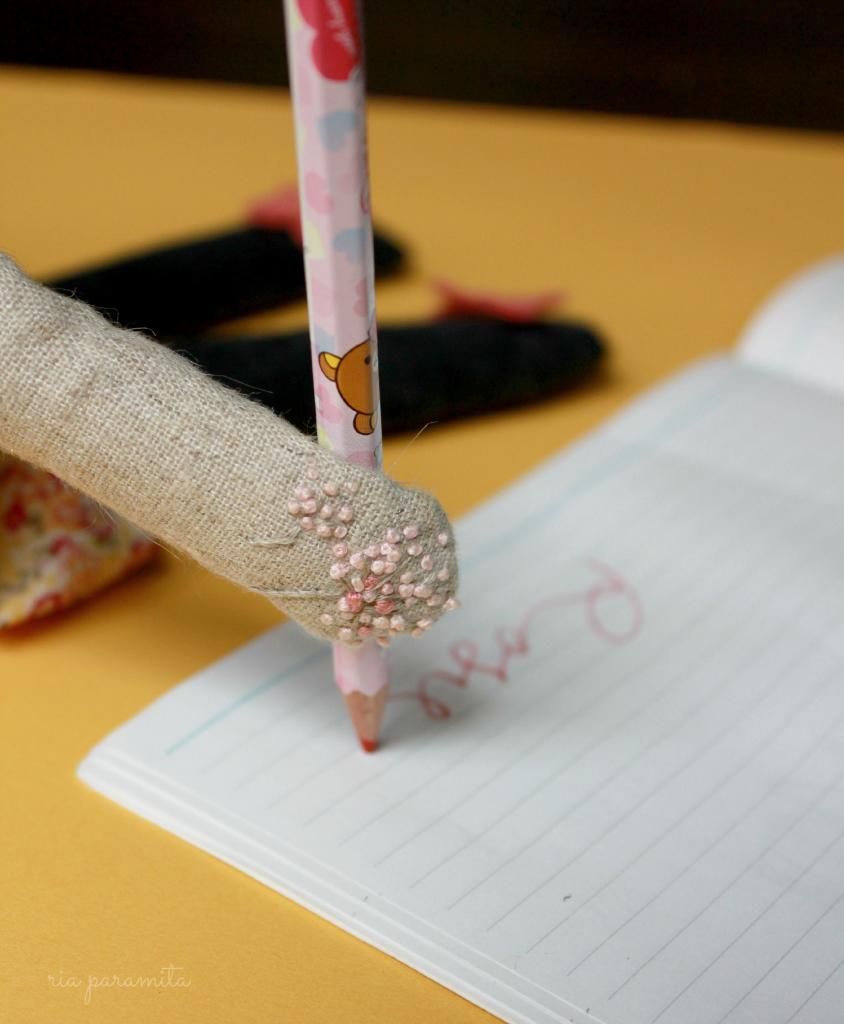 Flowers are everywhere...even on Rosie's feet.
What do you think about her?